Athletic make up dates.... Home - Saturday, Feb. 9th - JV girls vs Elk Rapids 1pm start, JV boys vs Elk Rapids 3pm start, varsity girls vs Elk Rapids 5pm start, varsity boys 7pm varsity start. ***Start times could change, depending on how long each game takes*** Away - Wednesday, Feb. 13th - JV boys @ Charlevoix 5:30pm start, varsity boys 7:15pm.
Congratulations to High School Industrial Arts Teacher Josh Franklin for being chosen by the VFW District 12 Teacher of the Year for 2018-19.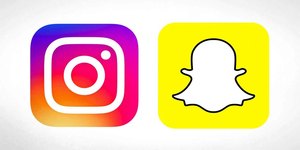 Snapchat and Instagram just announced new features for each platform. An information guide created by SmartSocial.com brings parents up to speed on the new Instagram and Snapchat features that are sure to be popular with teens.Here is the link: https://smartsocial.com/instag...