News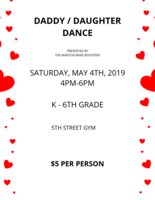 The Manton Band Boosters is sponsoring a Daddy Daughter Dance on Saturday, May 4, 2019 from 4-6 pm in the 5th Street Gym for students K-6th grade. Cost is $5 per person. Registration forms are in the offices. Please contact Jennifer Wahmhoff at 616-260-1485 or Amanda Kimbel at 231-878-7467 with...
Kindergarten through 4th grade had a wonderful time watching Cameron Zvara, a comedic magician, on Monday!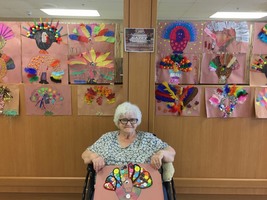 The kindergarten students made turkey pictures and they were on display at MeddiLodge in Traverse City. The residents loved them!
SEE ALL NEWS