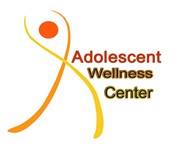 The Manton Adolescent Wellness Center is located inside Manton High School
105 5th St
Manton, MI 49663

Hours: Monday, Wednesday, Friday: 8:00am-4:00pm (closed for lunch). Please call ahead for an appointment time.

Phone: 231-306-3010
MCS Adolescent Wellness Center
WManton High School and District Health Department #10 support an adolescent health center in Manton High School. The clinic offers both mental and physical health care services for adolescents.
The Manton Adolescent Wellness Center provides care to anyone age 10-21 who goes to school or resides in the Manton School District and their infants/young children. Services can bill health insurance if applicable, if the client has no insurance the cost of services is based on income.
MCS Wellness Center HIPPA Notice
Please read the brochure below regarding the Adolescent Wellness Center Privacy Practices