News
The Manton Summer Feeding Program/Chartwells School Dining Services is offering free lunch for children 18 & under Monday through Friday, 11:30-12:30 in the Ranger Room. Program begins Monday, June 17th and ends Friday, August 9th. Adults are also welcome to come eat, the price is $3.50 for...
The Manton Adolescent Wellness Center (in the Manton High School) will be offering physicals for 10-21 year old students on June 18 and June 19, 2019.A physical, also known as a well-child visit includes: vision/hearing screening, complete physical exam, age appropriate risk assessment,...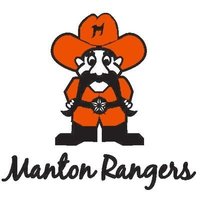 Are you looking for Ranger Gear? We also have a Spirit Store open year round through Creative Embroidery in Cadillac. Please visit their web sight and click on Manton Rangers: https://www.c-emb.com/ To shop local, please visit Bosticks Drug Store or Latitude 44.
SEE ALL NEWS