News
May 13, 2019 Dear Manton Families/Community, I want to update you with the latest information regarding the schedule for the remainder of the school year. Recently, the legislature approved up to an additional 4 snow days being forgiven for days taken during the governor's...
April 3, 2019 Dear Manton Community/Families, Once again I would like to update you on where we stand on our calendar. We were hoping for an update from the state legislature regarding the issue of forgiving snow days. A house bill, HB 4206, did pass out of the...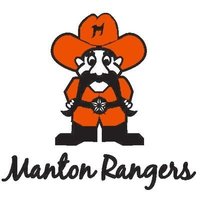 Are you looking for Ranger Gear? We also have a Spirit Store open year round through Creative Embroidery in Cadillac. Please visit their web sight and click on Manton Rangers: https://www.c-emb.com/ To shop local, please visit Bosticks Drug Store or Latitude 44.
SEE ALL NEWS