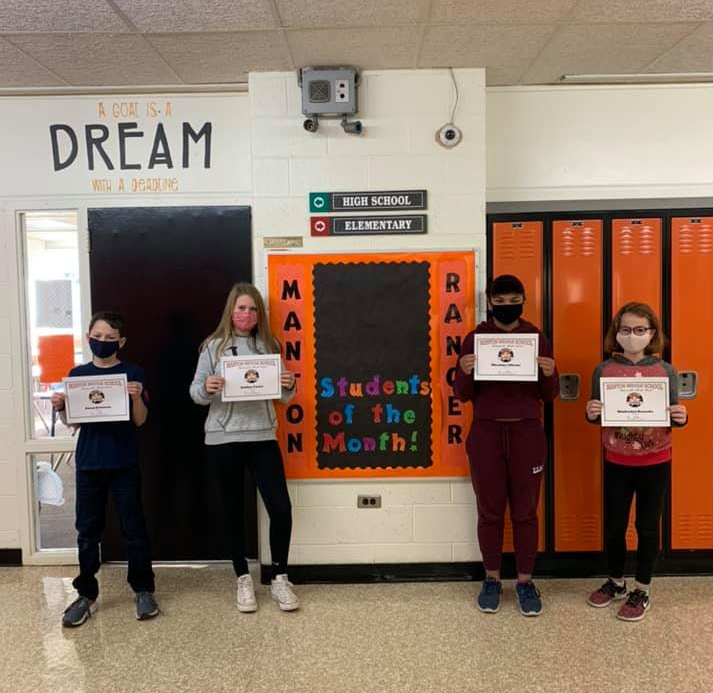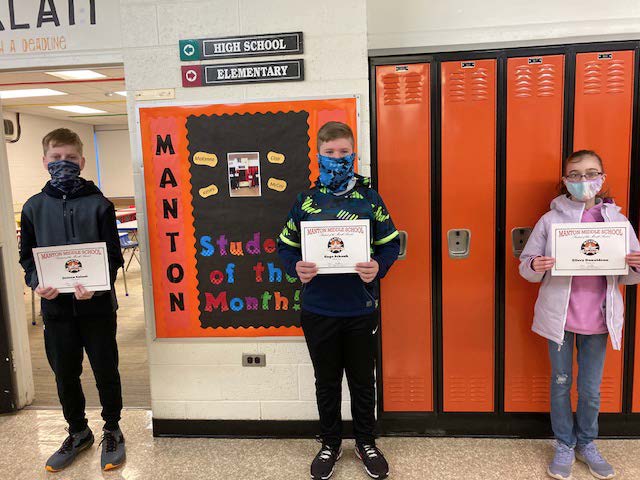 Jaxsen Salani, Gage Schaub, and Ellery Donaldson. Missing is Raeann Oates.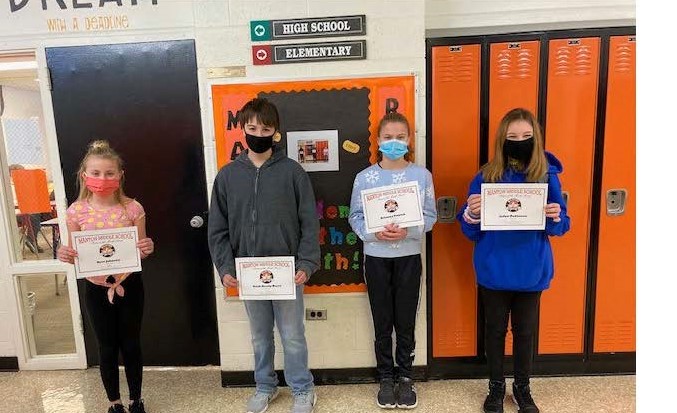 Kyra Johnson, Noah Heady-Berry, Brianna Patrick, and Jadyn Robinson
January
Noemi Medina, Hunter DeHaan, Noah Themm, Autumn Houck, Reganne Stahl, Maxx Hawkins, Evan Wilds, Autumn Dontje, Kelsey Harding, Madison Cockeram, Noah Heady-Berry, Avena Letts, Shelby Sparks, Alexis Hansen, Ellery Donaldson, and Colleen Cannedy.