This is just a reminder for those middle and high school students who are looking to switch from either virtual to face-to-face or from face-to-face to virtual, the window for doing so is currently open. In order for planning purposes those choices need to be made by next Friday to get students ready to start the new semester on January 4th. Please contact your building office at the latest by next Friday, December 18th, if you want to make a change for second semester. Thank you!

Please see the news section for the latest school closure/opening plan for our school district.

On Wednesday, December 16th from 8:00 to 4:00, the Wellness Center at Manton School will be hosting a drive-thru flu clinic to all individuals age 6 months and older. Please call Andrea at (231) 306-3010 to schedule your drive-up time. There are no out-of-pocket costs for anyone! Please bring your insurance card if you have one. All individuals who receive a flu shot will be given a $5 Subway card or $6 Little Caesar's card! The clinic will run out of the high school gym lobby. You may pull up in front of the gym to get your flu shot.

We were informed today, Tuesday, November 24, that we had two people, one individual in the middle school and one in the high school, who have tested positive for Covid-19. All close contacts of these individuals have been notified. As we get additional Covid related information, we will keep you informed. Thank you!

We were informed today that we had a high school student who has tested positive for Covid-19. All close contacts of this individual have been notified. We will continue to keep you informed of cases within the school district. Thank you!
If you are interested in meals for your children during remote learning, please fill out the form located under the "News" section on our website. Any child under the age of 18 is eligible for breakfast, lunch, & supper. Meals will be available for pickup or delivery on Tuesday, November 24th and Tuesday, December 1. Pick up time will be 3:00-4:00 pm in front of the main entrance of high school gym. There will also be a meal pickup on Friday, November 20. This is PICK UP only. Please specify on the form if you are interested. Any questions, please contact Shelley Ritchie at 231-824-6411 ext 285

This is an official notice of a possible Covid 19 exposure on Tuesday, November 10th at the Regional Volleyball game between Traverse City St. Francis and Beaverton. Attendees should monitor themselves for symptoms.

Today we were notified that we had a staff member test positive for Covid-19. Through contract tracing, this impacted 4 additional staff members who will have to quarantine. There were no quarantine contacts with students. Unfortunately with this development, we will be moving to remote learning starting tomorrow for K-8 students and will resume face-to-face learning on December 9th. Our teachers and students are ready for this challenge. We all know that face-to-face learning is what is best for students, but we feel this is the correct move at this time for both students and staff. Again, this remote learning will take place until December 9th. Thank you!

Today we were informed that an individual in the Adolescent Wellness Center located in our high school tested positive for Covid-19 and was in our building last Monday and Tuesday. If you were in the clinic last Monday, November 9th or Tuesday, November 10th, you should monitor yourself for symptoms for the next 6-7 days. Individuals considered close contacts who need to quarantine have been contacted. We will continue to keep you informed if other cases impact our school. A reminder that the high school will be closed tomorrow until December 9th, but the elementary and middle school will be open tomorrow.

The Michigan Department of Health and Human Services ordered new COVID restrictions that impact Manton. Beginning Wednesday, Manton High School students will be learning remotely until their return to face-to-face instruction on December 9th. All athletics and co-curricular activities are suspended until December 9th. Food will be distributed to all interested 9th-12th grade students this Friday, November 20th, next Tuesday, November 24th, and Monday, November 30th, from 3:00-4:00 PM at the main entrance to the high school gym. You can sign up for the food distribution by filling out the form located under the "News" section of our website and app. Starting this Wednesday, we will not have our intervention times from 1:00-2:00 until Monday, December 14th. All K-8 students will be dismissed at 1:00. We will continue to work with our local health department to evaluate COVID numbers in each building and to notify our parents if we have staff or students test positive. We will keep you informed if additional changes are needed.

MHSAA Update: All school sports activities (practices and contests) are suspended effective immediately through at least Dec. 8.

Today it was announced that the Michigan Department of Health and Human Services is closing all high schools to combat the rising case numbers of Covid-19. Starting this Wednesday, November 18, our high school will be moved to remote learning for 3 weeks until December 8. Effective immediately all after school athletics are being suspended by the MHSAA and the Michigan Department of Health and Human Services at all grade levels. We will have more information for you over the next two days as we get it. Thank you for your patience and understanding at this time!

Please see the letter to parents dated November 4 for information regarding the required phase 4 change by the health department regarding face masks in the elementary.

A friendly reminder as Covid cases in our area increase: Please be vigilant about screening your children before school every day and taking precautions by keeping them home if you see any signs of illness. If you have a positive case in your home, your child needs to stay home to quarantine as well. We are proud of the plans we've put in place this year to keep students and staff safe. Thank you for all of your support in this mission!

This is just a reminder that tomorrow, Thursday, October 22, we will be dismissing students at our regular 1:00 time with no intervention groups from 1:00 to 2:00. Our parent teacher conferences will continue tomorrow from 1:00 to 3:00 o'clock. There will be no school this Friday, October 23. Also, due to the 1:00 dismissals this year, there will be no ½ days of school this year.

The Manton Adolescent Wellness Center will be holding a Flu Clinic for middle and high school students during the school day on: Monday - October 12 Wednesday - October 14 Friday - October 16 The number of shots available are limited, so please email or call to register as soon as possible. If you would like to get your flu shot, please email Andrea at
afeister@dhd10.org
or call at 231-306-3010 with your student's name and grade level.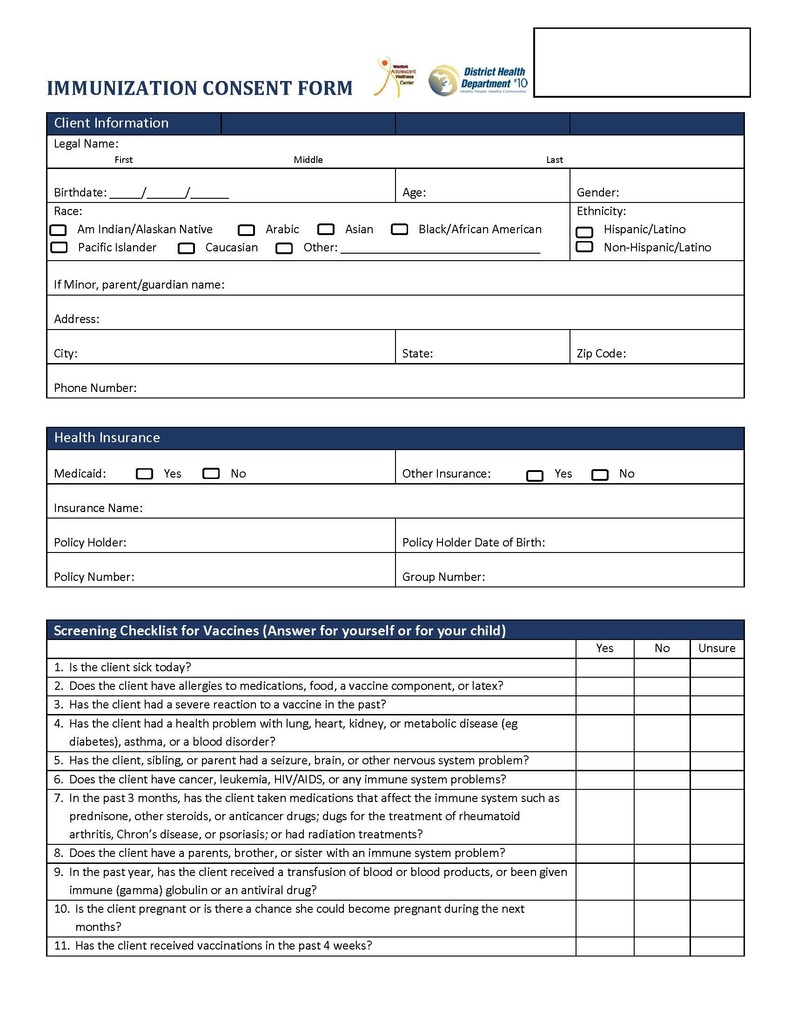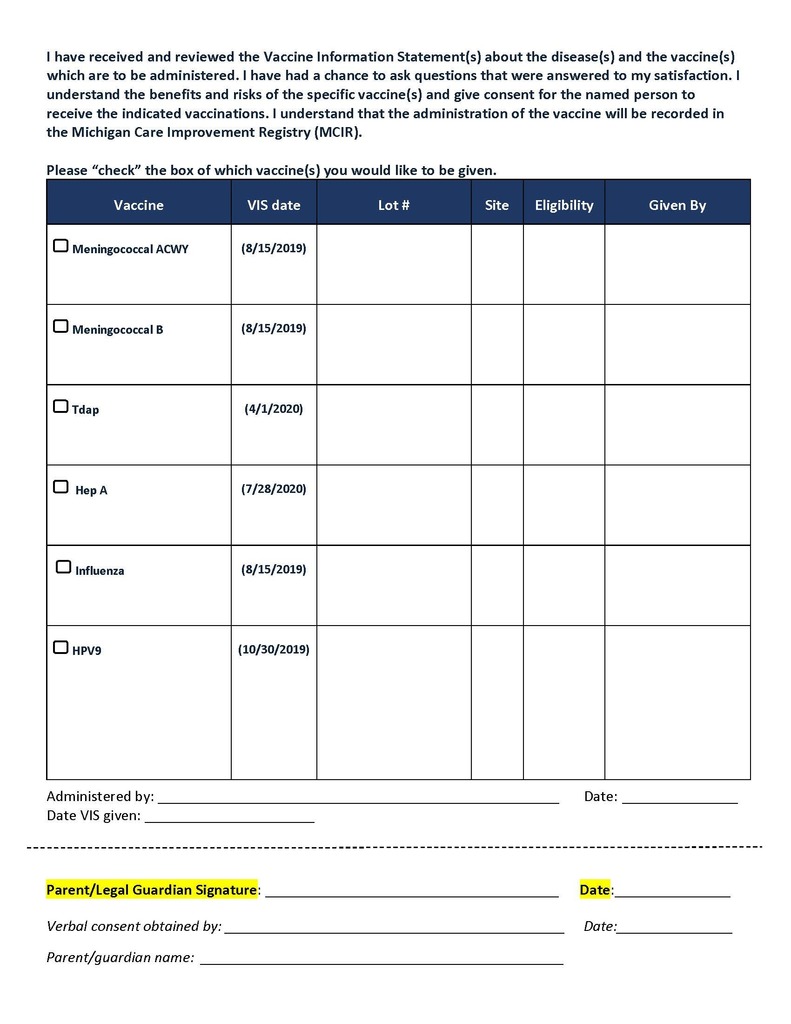 I wanted to provide you with an update regarding the Michigan Supreme Court ruling that was handed down Friday evening stating that Governor Whitmer did not have the authority to issue Executive Orders after April 30th. We are still unsure of the full impact this ruling has on our school in a variety of ways and are in constant contact with our legal team and other state organizations to give us the most accurate information regarding this ruling. With that in mind, we are continuing with our current board approved school opening plan that has been in place for school the last 6 weeks. So right now, school will continue on like it has been, until further notice. Thank you for your understanding as we try to get a full explanation of what this means for our school.

Virtual Students- the deadline for returning to face to face instruction is Friday October 2. You will attend face to face beginning Monday Oct 5. Please let Mrs. Nyland or the office know by Friday if you plan to return. The next opportunity to return to face to face to face is in January.

Any high school student interested in joining the cross country team this fall, practice will be at the high school from 3:00-5:00 next week. Please email Jeff Harding at jharding @mantonschools.org or join the "Manton Running Rangers" Facebook page for additional information.

Just a reminder that if you plan on using bus transportation this fall, please fill out a transportation form on our website or call 824-6411 ext#1 by the end of the day tomorrow. Also, we are in the process of contacting our parents who are interested in virtual classes this fall. If you have not received a phone call by Tuesday at 3:00, please contact your student's office to make sure we have the correct contact information.